Hongjing Group's 2017 New Year Annual Meeting
---
  Time flies, 2016 has become the past, we ushered in 2017. On January 19, 2017, with the theme of "breaking through difficulties, crossing difficulties, succeeding in the first battle, seizing opportunities, exhibiting advantages and continuing brilliance", Hongjing Group held its 2017 New Year Conference in Hongjing International Marketing Center. All the employees of the Group Company gathered to say goodbye to the excellent performance of 2016 and look forward to 2017 together.
  The scene of the annual meeting is full of passion, enthusiasm and active atmosphere. First of all, the assistant chairman of the group, Cui Xiaoxun, delivered a speech for the annual meeting, sincerely wished all colleagues of the company, the return of the company's total performance this year and the company's focus on key projects in 2017. Then by Hongjing Industrial Company Vice General Manager Shan Hongtu, Hongjing Real Estate Company Vice General Manager Wei Zheyuan, Jinxin Microfinance Company Vice General Manager Li Mu, respectively, the company's work in 2016 to make a report. Then Yang Qingming, chairman of the group, signed the target responsibility certificate of 2017 with the general managers of each company. The leaders of the group also awarded excellent employees for outstanding performances. At last, Chairman Yang Qingming announced the beginning of the annual meeting.
  The employees of the company brought performances of different forms, such as three and a half sentences, dancing, singing, magic and so on. These not only bring us laughter and joy, but also bring our colleagues closer to each other. With the third prize, second prize and first prize drawing, the climax of the annual meeting has been set off. The company leaders and employees'affectionate interaction, exciting lottery activities, so that singing, applause, cheers have been rippling in the venue. In order to encourage college students to work harder in the group, the chairman of the group, Mr. Yang, received a New Year's bonus for all the students who performed live performances at the annual meeting. This can show the group's love and attention to college students. Hongjing Group will continue to be brilliant. Finally, a fireworks show was held to take pictures. The annual meeting drew a curtain in a peaceful and festive atmosphere. The annual meeting was a great success. Let's write a more brilliant future hand in hand with confidence and courage!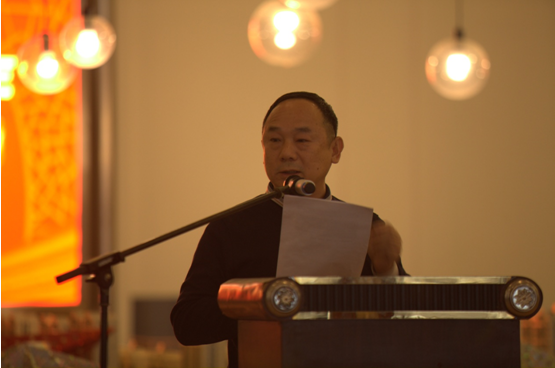 Chairman Assistant Cui Xiaoxun and General Cui delivered New Year's greetings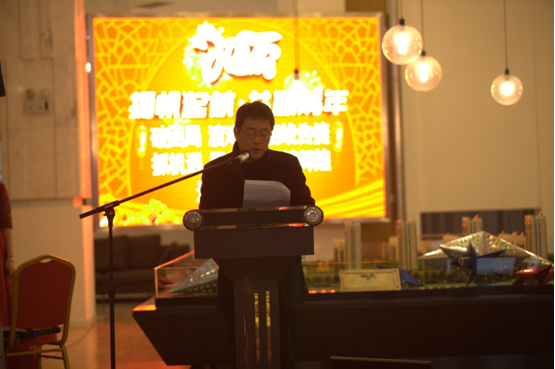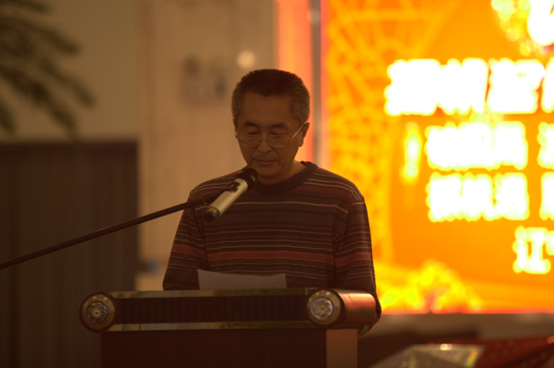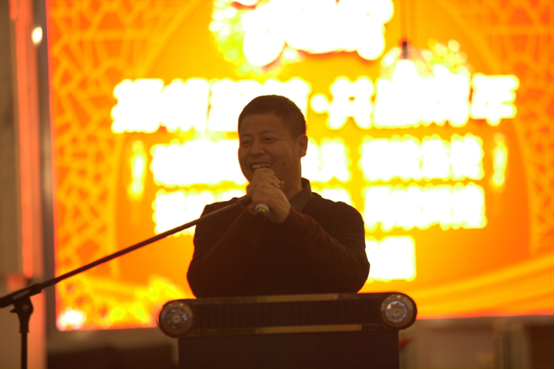 Company managers report on their duties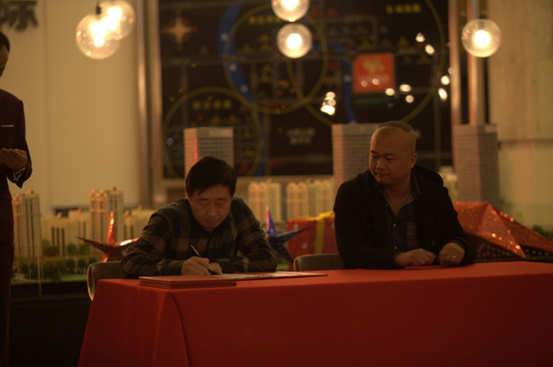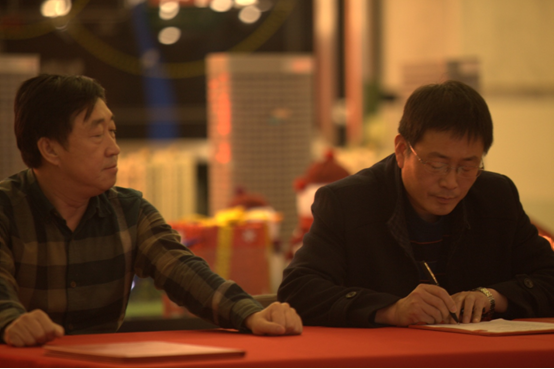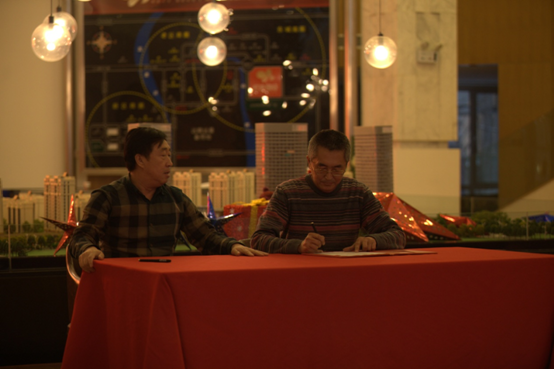 Chairman Yang Qingming Signs Target Responsibility Letters with Company Managers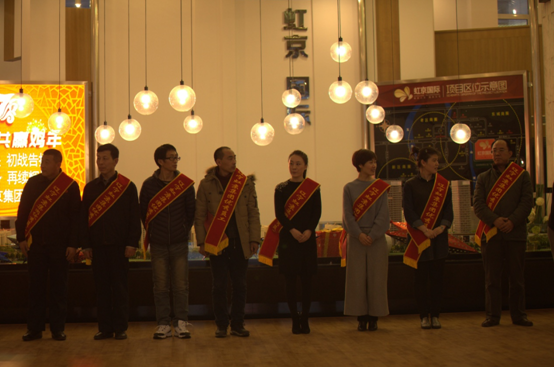 Award Ceremony for Excellent Employees
Chairman Yang Qingming and General Yang made a speech announcing the opening of the annual meeting.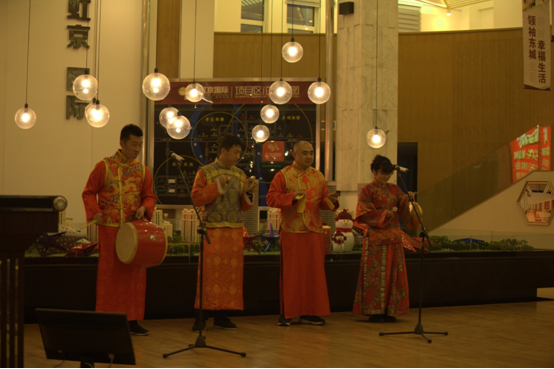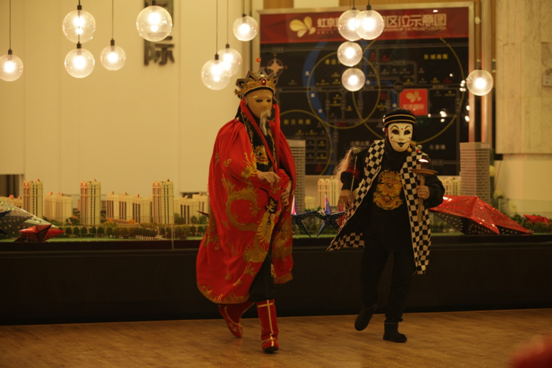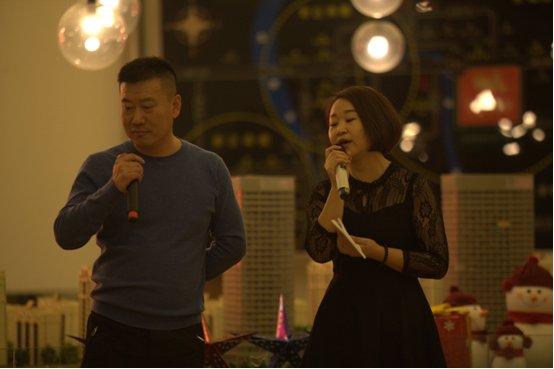 Employee performance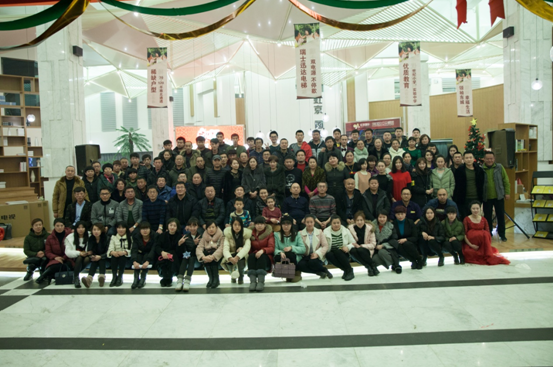 A group photo of all the staff
Hongjing Group Office Report